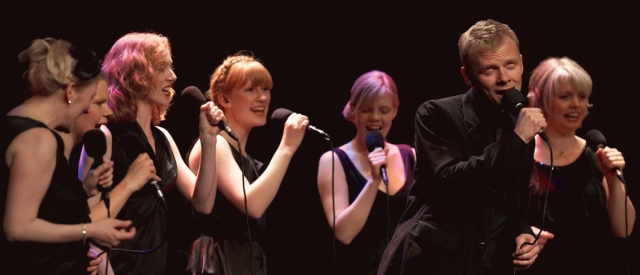 A workshop for singers, choir leaders and arrangers who want to be part of a fun experience and get an overview of innovative methods for rhythmic vocal music.
Welcome to a unique camp where teachers at the Royal Academy of Music in Aarhus / Aalborg, Denmark, present their various working styles, for each other and for the participants.

The camp takes place 27-30 June 2016

This is our core vision:
Having fun is allowed.
Your input is allowed.
It is allowed to sing and dance at the same time.
The teachers and participants will be part of all sessions, in order to accomplish a collaborative style of the workshop.
Various vocal games and exercises will be interwoven with discussions and brainstormings.
Score preparation is required
PDF:s and midi files will be sent out in advance. Singers are expected to sing their parts correctly from the first session.